The iceGuides are YOUR exclusive and professional partner for all matters revolving ice climbing!
Four highly qualified, state-certified mountain and ski guides from East Tyrol all have the same passion and are happy to share their knowledge and skills with winter sports enthusiasts!
Ice climbing is and lives not only from ice, but also from the material used for climbing - reason enough to set up our base camp at Alpine Outfitters Zimml in Lienz!
There you can get everything you need for ice climbing & alpine mountaineering - the best equipment, top functional and warm apparel & valuable tips!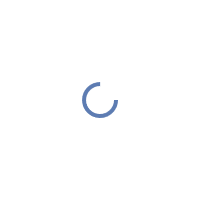 Matthias Wurzer, born in 1984, comes from Kals in East Tyrol. On the mountain he is a perfect all-rounder. Travelling, ice climbing, rock climbing, mountaineering, ski mountaineering, spending time with friends and the intensive experiences on the mountain have shaped him from early on.
After completing an apprenticeship as a locksmith, he soon knew that he would not be happy in the private sector. Already at the age of 23 he successfully completed his examination as a mountain and ski guide and turned his passion into his main profession.
Since autumn 2017 Matthias has been a member of the training team of the Austrian Mountain & Ski Guides Association, and accompanies the "Young Alpinists" of the Austrian Alpine Association (Österreichischer Alpenverein ÖAV) as a mentor.
Today he is also passionate about sustainable projects such as creating the infrastructure for climbers. Together with Vitto and Silvester Wolsegger, for example, he has been involved in the development and implementation of the "Ice Park East Tyrol".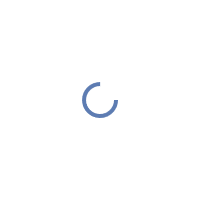 Lukas Pichler, a mountain and ski guide from the Defereggen valley, is a primordial rock in Alpine terrain.
Many years ago he discovered ice climbing as the ideal sport for himself. The ice arena Brunnalm inevitably became his home area where he knows every trace of ice like the back of his hand.
Since 2011, Lukas has been a full-time mountain and ski guide, he guides in the Eastern and Western Alps. He has also been actively involved in establishing the East Tyrol Ice Park and runs the "ALPINPICHLER" Alpine School together with his brother Martin.
Lukas is a man you can rely on 100%.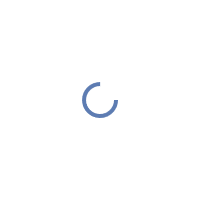 Grown up as the fifth of eight children on a mountain farm in East Tyrol, Isidor has always been strongly connected to the mountain world.
Being a state-certified mountain and ski guide since 2005, he has the opportunity to pass on his fascination and passion for the mountains to his guests, be it in classical mountaineering, ski mountaineering, rock, ice or mixed climbing. Isidor decided to become a full-time mountain and ski guide in the summer of 2017.
Before that he was working for 22 years as an engineer for high power lines, and later as an assembly manager at ECOS, an assembly company for high power lines.
Isidor contributes a lot of knowledge and life experience to the iceGuides team.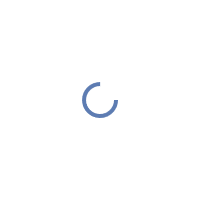 Vitto was born in Florence and has lived in East Tyrol since he was ten years old. Through his parents he came to hiking, and later through his friends to climbing and mountaineering. Just before his training for becoming a mountain and ski guide, the fascination for ice climbing grabbed him, and that is why he has been practicing this kind of sport for ten years now. In the course of his geology studies, he completed his training as a mountain and ski guide, and has been working full-time since 2011. Be it at ice climbing courses, guiding ski tours, climbing in the Dolomites or as a instructor of the Mountain Rescue Tyrol (Bergrettung Tirol) - he can pursue his passion. Since autumn 2017 Vitto has also been a member of the training team of the Austrian Mountain & Ski Guides Association.
Together with Matthias Wurzer, Silvester Wolsegger and the Bergsport Osttirol association (association for mountain sports in East Tyrol), he has initiated the East Tyrol Ice Park project, Austria's largest artificial ice climbing park. In January 2017, Vitto, together with Martin Glantschnig and Stefan Lieb, published the first "Ice Climbing Guide East Tyrol and Upper Carinthia" with over 250 ice and mixed lines!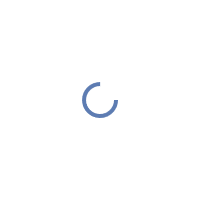 For over 15 years, the shop called Zimml (after his owner Thomas Zimmermann, Zimml for short) has been running a small but fine mountain sports shop in the heart of Lienz. The small shop is specialised in a high quality assortment of renowned mountain sports suppliers. At Zimml you can find well-known brands like Patagonia, Mountain Equipment, Norrona, Icebreaker merino wool, Mons Royal, Hestra, Black Diamond, Petzl, Grivel and many more.
Since his childhood, Thomas has been in the mountains a lot, and therefore knows almost every corner of the East Tyrolean mountain world.
Over the past few years Thomas has been on the instructor's team at Bergrettung Lienz (the regional association for mountain rescue), and since February 2018 he has been in charge of the Lienz Mountain Rescue Centre.
Together with his girls in the shop he coordinates the courses of the iceGuides.