Dauphinee, Freissinieres& Vallon du Fournel
The Dauphinee and the Ecrins massif is also known as the small Karakorum of the Alps. Wild mountains and deep valleys make up this area. Two valleys are of particular interest for ice climbers: Freissinieres and the Vallon du Fournel. Freissinieres is a legendary ice climbing spot that offers remarkable opportunities with around 150 frozen icefalls. However, there is a lack of easily accessible pleasure tours. They however can be found not far away in the Vallon du Fournel, which is one of the most visited ice climbing areas in the French Alps. If the road is closed after heavy snowfalls, long ascends are to be expected. Though it is worth the effort as the valley offers a variety of icefalls of every character and level of difficulty.
ice climbing highlights in Dauphinee
icefalls in Freissinieres - Gramusat
icefalls in Vallon du Fournel
icefalls in La Grave
mid December - beginning of March
whereas end of December to mid February is for sure the best time
price from
€ 1.200,00 for 1:1
€ 720,00 for 1:2 price list
Depending on which valley you decide for, choose your base in Freissinieres or Fournel. If you want to climb icefalls in both valleys, Argentiere-la-Bessee is the perfect place - a mountaineering village with the world's largest ice axe... ;-)
Call us or write an e-mail, we are happy to advise you and put together a suitable programme!
location / how to get to destination
The ice climbing areas of Freissinieres and the Vallon du Fournel are located on the eastern edge of the Ecrins massif in the Hautes Alps province. Although the trip takes at least half a day up to a full day for Germans, Austrians, and also Swiss, one will simply be overwhelmed by the scenery and the ice lines!
Accommodation and food are not included in the price. In this region, accommodation is available in every price category. We recommend to book the accommodation early enough as especially in the high season (Christmas, February - March), places can be fully booked quickly.

Here are some addresses:
Freissinieres
Fournel
Argentiere-les-Bessee
by car
2 h from Chamonix / France
2.5 h from Cogne / Italy
3.5 h from Milan / Italy
6 h from Zurich / Switzerland
7 h from Innsbruck / Austria
8 h from Munich / Germany
12 h from Vienna / Austria
by plane
Aosta / Italy
Torino / Italy
Lyon / France
Milan / Italy
Dauphinee, Freissinieres & Vallon du Fournel
6.46963760444339186506
44.73622334987920368121
last change: 01.12.2017 10:58
60
0
0
0
0
Dauphinee, Freissinieres & Vallon du Fournel
//maps.google.at/maps?q=%2B%2B
/en/guided-tours/guided-tours-in-the-alps/dauphinee-freissinieres-vallon-du-fournel-france/?tx_ifwsgooglemap_showmap%5Bpoi%5D=60&tx_ifwsgooglemap_showmap%5Baction%5D=show&tx_ifwsgooglemap_showmap%5Bcontroller%5D=Poi
apparel and equipment list
Technical material is included in the price.
Since we do not climb constantly, there can be "standing times" in cold temperatures, so make sure to bring along enough warm clothes - one cools down quite quickly!
We recommend you bring light clothing of varying thickness to achieve an "onion system" for greater comfort. Cotton is not suitable as it quickly becomes cold upon getting wet. Skiing apparel, however, works well. Our recommendation: warm merino underwear and a fast warming down jacket.
We recommend:
long underwear (bottom and top), synthetic, merino or wool
warm pants (lined or fleece)
warm fleece or long sleeve shirt (not cotton)
lined jacket or vest, preferably down jacket
waterproof jacket with hood (Gore-Tex or nylon)
waterproof pants (Gore-Tex or nylon)
socks (merino or ski socks)
woolen cap or lined cap that protects your ears and fits under a helmet
waterproof climbing gloves (2 pairs)
solid mountain boots (in exceptional cases ski boots are also possible)
gaiters if necessary
Buff (neck protection)
a minimum 25 litre backpack (space for clothing, snacks, drinks, climbing equipment)
sun protection (glasses and cream)
thermos or water bottle (already full!!!!)
camera
personal medicine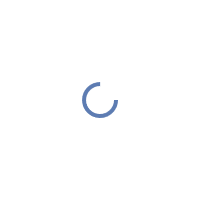 If you want to take your own technical material with you: (otherwise rental equipment included in the price)
crampons: must fit the shoes and be easily adjustable, with vertical front teeth
climbing harness: always with adjustable leg loops
climbing helmet
ice axe: steep ice axe
screw carabines
backup device: reverso, ATC or similar
INCLUDED IN THE PRICE
guidance and instruction by state-certified mountain and ski guides
group equipment (ropes, ice screws, etc.)
climbing harness, helmet, ice tools and crampons
expenses of the mountain guide
NOT INCLUDED IN THE PRICE
travel to destination
drive to the respective ice climbing area or icefall
accommodation costs before, during or after the courses
travel expenses for the mountain guide
accommodation for the mountain guide (for tours of 2 days or more)
travel and cancellation insurance
personal climbing apparel
tip
Registration in advance is required for this course. You can call our office or register by e-mail.
All participants must read and sign our general terms and conditions.
DAUPHINEE