This is most likely the most important ice climbing area in Switzerland and one of the most famous spots in Europe. Countless ice lines are embedded in a truly extraordinary ambience. Kandersteg was the venue of the famous ice climbing festival for many years, which has now moved to the ice park in East Tyrol. Kandersteg is not without reason the Mecca of the Alps when it comes to ice climbing. Even if it has suffered a little in recent years due to the deep and foehn-susceptible situation. Approaches reach from two hours to Breitwangfluh to 5 minutes to Öschinenwald.
ice climbing highlights in Kandersteg
icefalls in Breitwangfluhe (icefall called Crack Baby)
icefalls in Öschinenwald (icefalls called Rübezahl, Blue Magic, Rattenpissoir)
icefalls in Gasterntal valley (icefall calledBlack Nova)
mid December - beginning of March
whereas end of December to mid February is for sure the best time
price from
€ 1.200,00 for 1:1
€ 720,00 for 1:2 price list
Once arrived in Kandersteg, the icefalls of the Öschinenwald will send you a welcoming smile. Depending on climbing skills, fitness level, weather, avalanche and ice conditions, the iceGuides will offer an individually tailored program and make the best out of at least 3 days.
Call us or write an e-mail, we are happy to advise you and put together a suitable programme!
location / how to get to destination
The icefalls around Kandersteg lie in the side valleys, which are reachable with a convenient drive of a few minutes. Thus, to set up our base in Kandersteg is best to start the ice climbing tours from there.
Accommodation and food are not included in the price. In this region, accommodation is available in every price category. We recommend to book the accommodation early enough as especially in the high season (Christmas, February - March), places can be fully booked quickly.

Here are some addresses:
Hayloft
Pfadfinder - Boy Scouts
by car
2 h from Zurich
4 h from Milan / Italy
6 h from Innsbruck / Austria
6 h from Munich / Germany
6.5 h from Nuremberg / Germany
10 h from Vienna / Austria
by plane
7.63830825874026686506
46.47402109233425449020
last change: 01.12.2017 10:57
58
0
0
0
0
Kandersteg Schweiz
//maps.google.at/maps?q=%2B%2B
/en/guided-tours/guided-tours-in-the-alps/kandersteg-switzerland/?tx_ifwsgooglemap_showmap%5Bpoi%5D=58&tx_ifwsgooglemap_showmap%5Baction%5D=show&tx_ifwsgooglemap_showmap%5Bcontroller%5D=Poi
apparel and equipment list
Technical material is included in the price.
Since we do not climb constantly, there can be "standing times" in cold temperatures, so make sure to bring along enough warm clothes - one cools down quite quickly!
We recommend you bring light clothing of varying thickness to achieve an "onion system" for greater comfort. Cotton is not suitable as it quickly becomes cold upon getting wet. Skiing apparel, however, works well. Our recommendation: warm merino underwear and a fast warming down jacket.
We recommend:
long underwear (bottom and top), synthetic, merino or wool
warm pants (lined or fleece)
warm fleece or long sleeve shirt (not cotton)
lined jacket or vest, preferably down jacket
waterproof jacket with hood (Gore-Tex or nylon)
waterproof pants (Gore-Tex or nylon)
socks (merino or ski socks)
woolen cap or lined cap that protects your ears and fits under a helmet
waterproof climbing gloves (2 pairs)
solid mountain boots (in exceptional cases ski boots are also possible)
gaiters if necessary
Buff (neck protection)
a minimum 25 litre backpack (space for clothing, snacks, drinks, climbing equipment)
sun protection (glasses and cream)
thermos or water bottle (already full!!!!)
camera
personal medicine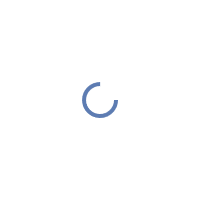 If you want to take your own technical material with you: (otherwise rental equipment included in the price)
crampons: must fit the shoes and be easily adjustable, with vertical front teeth
climbing harness: always with adjustable leg loops
climbing helmet
ice axe: steep ice axe
screw carabines
backup device: reverso, ATC or similar
INCLUDED IN THE PRICE
guidance and instruction by state-certified mountain and ski guides
group equipment (ropes, ice screws, etc.)
climbing harness, helmet, ice tools and crampons
expenses of the mountain guide
NOT INCLUDED IN THE PRICE
travel to destination
drive to the respective ice climbing area or icefall
accommodation costs before, during or after the courses
travel expenses for the mountain guide
accommodation for the mountain guide (for tours of 2 days or more)
travel and cancellation insurance
personal climbing apparel
tip
Registration in advance is required for this course. You can call our office or register by e-mail.
All participants must read and sign our general terms and conditions.
KANDERSTEG